Golden Sands RC&D is a community organization focused on empowering neighbors to help neighbors. We are proud to be a strong non-profit, grassroots organization that spans nine counties. We make a difference by designing and managing a variety of forestry, wildlife, agricultural and water projects, advocating for the preservation of important natural resources throughout our community, and promoting awareness and education about conservation issues for the benefit of all Central Wisconsin residents.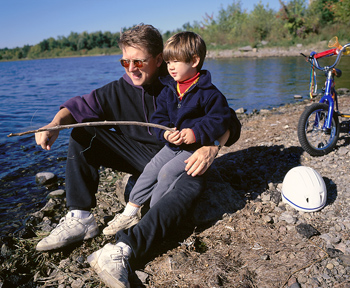 We rely on the generosity, passion and action of our people like you to make our vision a reality. Getting involved means having that great feeling of supporting a meaningful cause and making a difference in Central Wisconsin's future. Read on to learn more about how you can get involved.

Take Control of Your Property

Your property is your life, your future, and your responsibility. We understand the many land management challenges that come along with property ownership and are here to help you deal with them. We care about helping you understand your options, finding the answers to your questions, and providing you with the right resources.
 
Our current services include an on-staff management intensive grazing (M.I.G.) specialist and a Grasslands Coordinator who provides guidance to landowners to protect their land in the long-term.
Our Demonstration Forests in each county are living examples of practicing sound forest management, and our  Agroforestry Demonstration site is a working example of what crops can be grown without ever tilling or fertilizing the soil. Both projects are open for field trips and tours. We are also proud to coordinate with ongoing local projects around water quality objectives.
 
To find out more about how we can help you, contact us through the form below. No question is too small, and no need too great. We look forward to hearing from you!

Volunteer and Donate
 
Getting involved with Golden Sands RC&D is one of the best ways to preserve and improve your community. By contributing your time or money, you are doing your part to make an important, rewarding investment in the health of our shared natural resources, the safety of our water, and the future of your community.
 
We need your help to continue doing the work that keeps our Golden Sands region natural and thriving. We depend on our community to help us make a consistent difference through a monthly or annual contribution. These investments enable us to budget for the coming year and plan the most effective schedule of events.
 
Please help us spend more time on change, not on fundraising and recruiting, by donating your time or money to help preserve the beauty of Central Wisconsin.

Join the Council
 
As a member-driven organization focused on making a difference in our community, we are actively looking for motivated citizens who care about the future of Central Wisconsin's lakes, forest and land. Becoming a council member means taking a leadership role in your community. You will help Golden Sands decide how to use resources to do the most good for Central Wisconsin. We invite you to join us and work together to make a difference.

[APPLY TO BECOME A COUNCIL MEMBER]